Something New 2010 – 2013
10. Final Steps
---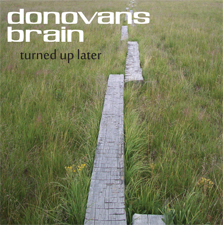 1. Take Me With You When You Go (Sutliff)
2. As The Crows Fly (Sanchez)
3. It's Alright With Me (Langan – Miller)
4. My Own Skin (Sutliff)
5. Small Circles (Sanchez)
6. Restless Nights, Many Dreams (Sutliff)

7. Cardboard Army (Sanchez – Tek – Miller)
8. Manager Of Time (Sanchez)
9. Morningside Dream (Sutliff)
10. Red Wing Spy (Sanchez)
11. Fulcrum (Sutliff)
12. In Search Of Connie Companion (Sanchez)
13. Your Number (Langan) *album bonus track
13 December 2012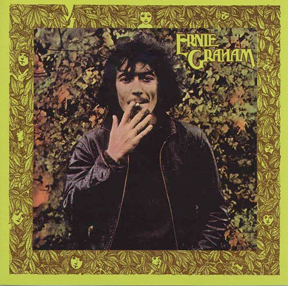 Mixes have now been sent off to be mastered for both CD and vinyl. Once again, Vince Sanchez will master the CD. He's done all but the first two of our releases and we know the results will be exceptional. Vinyl mastering is a new game for us. A while back, Gary Hobish suggested his studio A. Hammer would like our business. The deal was sealed when I saw he was mastering the US release of the very obscure Ernie Graham album for Water Music. Our good friends Help Yourself play on this wonderful 1970 release. This is a bit too cosmic to ignore. I feel confident handing over our music to Gary and fully expect the vinyl release will meet or exceed our expectations.
The cover art was the other pressing concern. I've had the basic idea for the cover for nearly as long as we have been working on the album. There is an early mock up sitting on my desk which dates from nearly two years ago. I've done some or all of the design for the previous three albums. For this one I decided to do the work with the program InDesign rather than PhotoShop. I had even taken a class to learn this software. Still, actually doing the final design in a program I wasn't fully familiar with caused some loss of sleep. As it turned out, once I started what I had learned quickly came back to me. I was able to navigate this with little problem.
Having to produce two different layouts wasn't a big leap, but it took some thought to translate the album graphics to the CD format. In the end, I was happy with the two variations. Except for the front cover, they are totally different. This was probably the idea all along, but until I sat down at the desk I had no idea how it would work out. I wanted to detail the performances in the liner notes, which of course takes up a fair amount of landscape. I originally had hoped to be able to do a gate fold album cover, but the double disc ate up most of the budget and the expensive cover option was no longer possible. An insert was the affordable option.
I will get the art files to the manufacture as soon as I have done a thorough proofing of the text. The CD's should be in hand by January, allowing plenty of time for promotional mailing prior to the March release date. We will have full details of the new album posted in the new year, and a preview video.
27 December 2012
The album and CD are now mastered and barring any problems, ready to go to press. Depending on where you start counting, this has been a 2.5 – 3 year effort. There is plenty to show for our time spent. This album is just the first of several new Donovan's Brain releases.
26 February 2013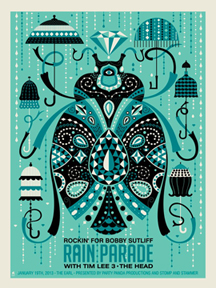 CD's have now arrived, and the album test pressing has been approved. We are in that doldrums before the actual release next month. There is a lot to be done. The promotion machine starts up this week. Press first, as they have the longest lead time. Radio will follow in a week or two. January was a busy month. Artwork issues need to be resolved. There was also the matter of the Bobby Sutliff Benefit in Atlanta. This was a wonderful event. Meeting Bobby face to face was no small matter. Tim Lee as well. I caught up with Matt, and Steven from the Rain Parade. Best I can tell it was 1994 when I met them. Gil Ray was drumming. I knew him from his time with Game Theory. Good fun was had by all.
Bobby did a song with Tim Lee 3 and two with Rain Parade. It was a very emotional night for all.
At this point I am also managing the manufacture of the Deniz Tek album. This is the most complex release Career has undertaken. Two releases, two formats. A great learning experience. The various people we've been working with have been helpful and got us through the process with out too much distress. There is a laundry list of things needed to be attended to for this release. The websites all needed updating. The Career web shop got a major makeover and several items were restocked. We don't have interns here at Career HQ to do all this housekeeping.
Bobby and I are starting to talk about getting back to work. A Windbreakers EP is being discussed. This will give Bob something to do while I finish up the label work. Mitch Easter will be producing that one. I've actually done some tentative work on a theme I wrote for the DJ's movie. I knew I could use those some day, and now I think I have an idea. There are some new lyrics on my desk for another song that needs to be written. This is where it stands now. The next project diary will be stating as soon as Turned Up Later is unleashed. See you there.
21 April 2013
The first unified efforts towards the follow up to Turned Up Later are now underway. Bobby's latest composition and a song Scott Sutherland resubmitted are now being actively discussed.
---
---