Charging Confusion 2022 – 2023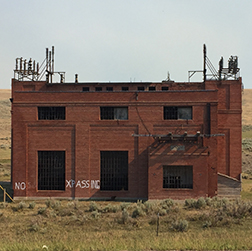 Faith In Failure (2023)

1. Paper Pilots Pushing (Sanchez)
2. Sunday Snow (Sanchez)
3. Will You (Sanchez)
4. Hated (Sutherland)
5. Designer Fabrics (Sanchez)
6. Bancroft Way (Sanchez)
7. Disappearing Firelight (Sanchez – Sutliff)
8. Sunshine Days (Sanchez)
9. Charging Confusion (Sanchez)
10. Faith In Failure (Sanchez – Sutliff)
11. Ghosts (Sanchez)
12. Not For Me, Anyway (Sanchez)
13. Biscuit Tin (Sanchez)
---
11 May 2022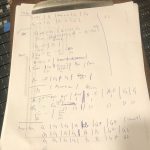 The last few weeks have been a blur. The arrival of the new album coincided with the departure of Ric Parnell. Ric entered the hospital on April 21st. The initial reports indicated that these were his last days. Luckily he was able to go home for hospice care were he died early Sunday morning on May 1st. Ric's frail health was always looming in the background. While his passing is a shock, it wasn't a total surprise. Ric did two sessions for the Brain this year, in January and again in February. Listening to those five songs gives no hint that his days were short. Knives, one of Scott's songs on Chiêm bao thấy bậu is from the January session. The two songs of mine done in February and as good as anything Ric ever did for us. Inventive and powerful. He will be missed.

Donovan's Brain will continue work on the material we'd accumulated for the next three albums. When new songs appear, there will be some audition drum sessions. It's not a matter that needs to be resolved just now. The album currently under construction will be out in January 2023. The final track listing is still in flux. A final decision will be made in September. There are actually 13 songs in play at the moment.

Over the last few days, Not For Me, Anyway, Biscuit Tin amd Ghosts have gotten some new parts. Lyrics have been finalized and final vocals recorded. Time now is split between promoting the new release and racing forward with the next ones. Jim Dickson has confirmed he'll be on board to add some bass. That will be in August after he returns from holiday.
---
4 April 2022
The song formerly known as Ghosts is one of two old songs that had been shelved. I suspect they both date from the Turned Up Later Era. A few weeks ago I reviewed all the cast offs in search of usable drums. Not Coming Back and Ghosts got moved up to the active file for overhaul. The remake of Ghosts has come out well enough that it is now on the A list for the next album. The chord changes were altered and simplified. The arrangement was also altered, extending the parts. A new set of lyrics were written. After doing some work, I decided that the song needed one more verse after the bridge. That edit has now been done. The transformation has been pretty dramatic.
Meanwhile, Will You has been sent off to Bobby Sutliff for a string arrangement. This is the final piece to that puzzle. It could be the central song on the new album.
IN the background, work on the release of Chiêm bao thấy bậu is moving forward. A lot of elements need to be in place for release day. At the same time, I'm already thinking about the cover format for the next album…
---
27 March 2022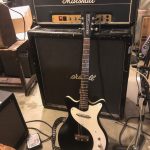 Work on a new album continues at a steady pace. Most of the ten new songs are pretty far along. The work now is focused on getting solid vocals on all the tracks and adding to the arrangements. Only Bancroft Way is in what is called the framework stage. Kris has suggest she might be able to add to this. She's currently back in the States, so she's not able to do any work at the moment. Two or three songs will be offered to Jim Dickson for bass overdubs. A review of the songs in the next few weeks will be an opportunity to make some important decisions about assigning parts. A quick look shows this album is nearly half finished.
Like most things Donovan's Brain does, there is a good chance things will change before the album is completed.
---
15 March 2022
The distraction of putting together the soundtrack album is now just a dull roar in the background. Time to move on.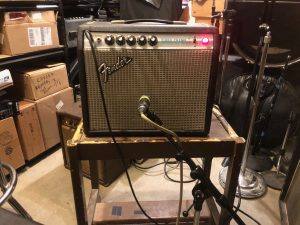 Linear progress is not a term well known in the world of Donovan's Brain. It's not been uncommon for The Brain to have worked on two albums at the same time. Tiny Crustacean Light Show and The Great Leap Forward were the product on one three year recording period. Turned Up Later and Heirloom Varieties were also created over one continuous five year session. The period between 2016 and 2022 gets even more convoluted. Those six years produced material for seven new albums, and a three disc box set. Burnt Trees In The Snow, Sandbox Dispatches and Two Suns Two Shadows grew out of work on the follow up to Heirloom Varieties. The assembled albums were not arbitrary collections, but each was well thought out.
As Sandbox Shadows was being finalized, new material was being written and recorded. There were several leftover songs as well. These thirty songs were organized into three folders, three potential albums. The one labeled "Soundtrack" was meant to be the third album to be released. That quickly changed in December 2021, when it moved to the front of the line. One new song was added to that collection in February. Another song appears in two different versions on the album. While all this was going on, several older songs were given a new life. What this means, is despite releasing a new album in the Spring of 2022, there are three more albums in the works. Make no mistake, these are songs which are fully formed and existing as basic recordings or completed tracks.
That is where it stands today. A new album of Brain songs has been under construction since last Fall. Now it is time to focus on these ten songs. Three, possibly four are now competed and have received a final mix. Work will continue on the others with the goal of seeing it released by January 2023. This diary page will follow the work on the album currently titled Faith In Failure. Most likely new songs will appear over the next few months. Work on the other sixteen songs will occur as time abd attention allows.
Today's task was a second round of piano overdubs on Will You. This is the newest song on the track list, having been written and recorded in early February. The oldest song on the new album dates back to 1992 or so. It was recorded three times in rapid succession. This version is the third attempt. Along the way the words and melody have been revised several times. There may be a couple of elements of the original track on this version. I had enough faith in it that I asked Tom Stevens to add a bass part. When I reviewed the work a couple of days ago, I felt like the mix wasn't quite there yet. Otherwise, it's considered done and assured a place on the next release.
No rest for the wicked.
---