Regrouped And Renewed 2023 – 2024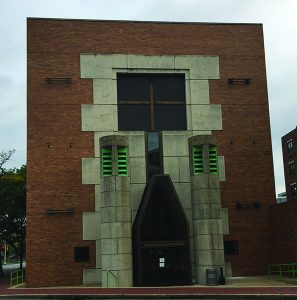 Looking Toward The Future

1 – Seven Layers
2 – YMG
3 – Synth 2
4 – Re-calibrate
5 – Scattered
6 – Moose 2
7 – Atinging
8 – Foolish
9 – RicParn
10 – A Promise Sold Cheap
11 – Break In The Weather
12 – Future Under Ice
13 – How to leave CT
14 – I Don't Wanna Anymore
15 – Paper Pilots Pushing
16 – Scram
17 – Sunshine Days
18 – They Are Not There
19 – Between Broken Lines
20 – Sits In Her Room
21 – Mirrored Pieces/UFO
22 – Not Coming Back
23 – Head Hits The Table Hard
24 – 4 Trials
25 – Layered Sky
26 – In Time
27 – New Song 2023
28. Hey Bobby!
29. Fast Piano
---
22 March 2023
Problems with the printer has meant our new CD has been pushed back. Furnace had to contract a new printer, which means the process is starting all over. The likely release now appears to be around May 1st. This disrupts some plans, but not much we can do. My contact has said she would try to get us moved up the que.

Meanwhile it's back to song writing. Layered Skies has been sent over to Scott Sutherland for further work. He's written the bridge and has been assigned the second verse. Scott sent back a new one of his titled In Time. This is a very good one and is a strong contender. The next album will feature several of Scott's songs.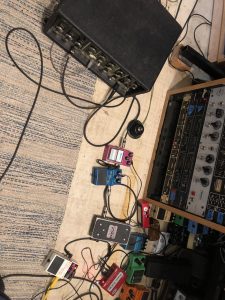 The song formerly known as What They Want has gone through a major rebuild. The original song got moved to the reject file early on. It was one of the many songs recorded for Sandbox Shadows. When I reviewed it recently, I was sure I could salvage some of it. There were six distinct parts, which never jelled. The verse section had promise as did part of the chorus. I did some serous editing to create a new verse/chorus. I wrote some words to see if it worked. One more bit of editing was needed to sort out the verse. The bridge got a total rebuild too. The track is slowing building up. I'll complete the lyrics before I make some decision about the guitar part.
While visiting Deniz Tek last week, I found an idea while playing his broken down, out of tune piano. I recorded a quick sketch when we returned to Bozeman. That is parked for now.
A lyric idea came to me while listening to the No Ones new album. There seemed to be a theme through Scott McCaughey's lyrics. I sent him a note about his record and shared part of my idea. He suggested he could finish it for me and said he'd want to sing it. We shall see. I won't let him forget the offer.
---
11 February 2023
The last couple of weeks have been the business of releasing a new album.
I've been working on a few song idea. Words have been written and the basic structure recorded. It's now been a matter of finding the feel. I wrote the song on piano and then transposed it to guitar. At this point I can see where it should go. I've talked to Scott about taking on the second verse. He would have a free hand to work with in the basic chord structure. I've not been able to dedicate much time to this due to a couple of unexpected events related to the band.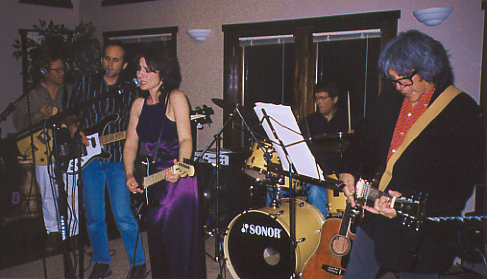 In 2004 Donovan's Brain did a short tour with Roy Loney and Penny Ikinger. Pen flew out from Melbourne for this. The Brain would play the opening set, then back Penny for her set. We learned all ten songs from her new album Electra plus one more new one, Sycamore Tree. I recorded two days of the rehearsals to see if we could capture anything. I'd had good luck when Richard Treece joined us and and also with Deniz Tek. Three masters for Defeat Of Echoes were taken from our session with Deniz. The obvious stand out was Penny's new song. The arrangement was created by the band. I sent her a rough mix of the track the next year. When it came time to record it for Penelope she decided on a new arrangement. When I was assembling the Convolutions box set I asked her if I could use this recording. She wasn't sure so I dropped the idea.
Two weeks ago Penny contacted me and asked if I could do a final mix of Sycamore Tree for a compilation she was working on. Easy enough. It took some work to get it up to speed, but the results were more than acceptable. While I had the files up on the computer I decided to do rough mixes of all ten Electra songs. A few were played twice, so I had to compare the versions and note the best ones. Sycamore was one of those recorded twice. Upon review, it was clear that the second take was far superior. This is the one we'd been listening to for years. When Penny heard the alternative album, she asked if I could mix some others. I was happy to. I'd already decided I'd mix all the songs for my own enjoyment. Two more songs have now been mixed and I'll do one more for now. She can use those as she pleases.
The second bit of good news was that Bobby Sutliff's wife Wendy wanted to release Bob's final solo album. He'd completed the record shortly before he died. When I asked him what his plans were, he said he didn't have any desire to release it. Fair enough. Wendy has other ideas. After discussing the pressing options I suggested I'd be happy to put it out on Career. That would assure distribution and promotion. Wendy was more than happy to do just that.We've agreed to get it out at the end of summer. I didn't feel like we could do a proper job if we tried to get it out any sooner.
Bobby's album is eleven new recordings, nine originals and two covers. Two of the originals began life as Brain songs and have Ric and Tom on them. The CD will add two demos to the track list. A vinyl release will also happen, but we don't expect to see copies until early next year. We both felt that this album needed to be heard and presented with respect.
At the moment the delivery date for Faith In Failure is still to be determined. Once they art is approved for printing it shoul dbe about three weeks until it ships. I'lm looking at March 15th target date.
---