Film Music 2006
A Look At The Radio World
Keith Lockwood filmed Penny Ikinger and Donovan's Brain for his documentary about independent radio, Where The DJ's Roam. The movie focuses on the consolidation of commercial radio stations and the survival of KGLT, the Montana State University radio station. The footage of Donovan's Brain performing at a house concert was used for the Control video which was part of the bonus DVD that accompanies the Defeat Of Echoes CD.
Ron Sanchez was asked to assemble music for the film. The resulting sound track is a collection of Donovan's Brain tracks, including the previously unreleased My Favorite Record. The Brain recorded Colter's song during the sessions for Tiny Crustacean Light Show by a hybrid line up with Jason McKnight on drums, Ken Whaley on bass, Dave Walker on backing vocals, Ron and Colter on guitars and vocals. Ron Craighead and Colter recorded additional vocals when the song was being prepared for the film.
Previously released tracks from Eclipse and Debris, Tiny Crustacean Light Show and The Great Leap Forward were also used for the sound track. Colter wrote four pieces, with Joe Skyward from the Posies lending a hand on the bass. Penny Ikinger also contributed one new piece. A live performance from her KGLT appearance will appear as a bonus track, and a fragment of another is heard on the sound track. The Armchair Explorers composed several new cues and remixed two Brain tracks. The Gondola Scene titles are remixes of a piece which was recorded for a ski film.
The Armchair Explorers are the experimental offshoot of Donovan's Brain. As more members began to write songs for the band, there was less space that needed to be filled so the instrumental pieces no longer found a place on a Donovan's Brain album. Ron Sanchez, Jeff Arntsen and Jonathan Drews recorded two reels of improvisations that will eventually find it's way into release. To this add endless solo recordings by Ron. There are plans to release an Armchair Explorers album in the future. For now these film tracks are for your ears.
Where The DJ's Roam was completed in the Fall of 2009, and released at the end of October. The DVD is available from the Career Records Shop.
---
Where The Dj's Roam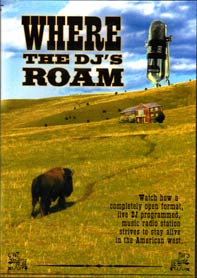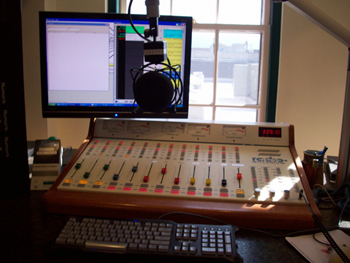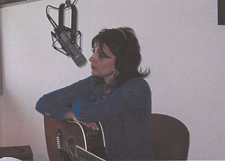 1. My Favorite Record – Instrumental (Langan)
Performed by: Donovan's Brain

2. All Fall Down (Langan)
Performed by: Donovan's Brain

3. Electric Train (Sanchez)
Performed by: Donovan's Brain

4. Winter Schedule (Sanchez)
Performed by: Armchair Explorers

5. Bear Canyon Parts 1 + 2 (Sanchez)
Performed by: Armchair Explorers

6. Cruel Wind (Sanchez)
Performed by: Armchair Explorers

7. Moose 1 (Langan)
Performed by: Colter Langan, Joe Bass, and Ron Sanchez

8. Moose 2 (Langan)
Performed by: Colter Langan, Joe Bass, and Ron Sanchez

9. Moose 3 (Langan)
Performed by: Colter Langan, Joe Bass, and Ron Sanchez

10. Hitchcock And Hi-Fi (Langan)
Performed by: Colter Langan, Joe Bass, and Ron Sanchez

11. Helium Eraser Bends Part 2 (Sanchez)
Performed by: Armchair Explorers

12. Gondola Sequence Train Wreck Remix (Sanchez,Craighead, Arntsen)
Performed by: Armchair Explorers

13. Helium Eraser Bends Part 3 (Sanchez)
Performed by: Armchair Explorers

14. Helium Eraser Bends String Quartet (Sanchez)
Performed by: Armchair Explorers

15. Dusty Road Part 1 + 2 (Sanchez)
Performed by: Armchair Explorers

16. Eno's Suggestion (Sanchez)
Performed by: Armchair Explorers with Deniz Tek

17. Meeting Agenda (Ikinger)
Performed by: Penny Ikinger

18. Gondola Sequence Funding Cut Remix (Sanchez,Craighead, Arntsen)
Performed by: Armchair Explorers

19. Put The Bag Of Money On The Floor And Walk Away Slowly
(Sanchez)
Performed by: Armchair Explorers

20. Heavy Crow Concept (Sanchez-Big Day)
Performed by: Armchair Explorers and The Big Day Clan

21. My Favorite Record – Vocal Version (Langan)
Performed by: Donovan's Brain
---