Donovan's Brain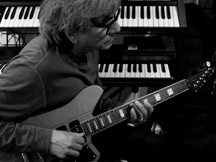 The one constant since the inception of Donovan's Brain has been instigator, Ron Sanchez. The current recording group is staffed by Scott Sutherland (Model Rockets), Joe Adragna (The Junior League), and Kris Wilkinson-Hughes (My Girl The River). Three core members have recently passed away: Bobby Sutliff RIP 2022 (The Windbreakers), bassist Tom Stevens RIP 2021(Long Ryders), and drummer Ric Parnell RIP 2022 (Spinal Tap, Atomic Rooster). This loss cannot be underestimated.
The band is augmented by bass players Joe Hughes (My Girl the River), and Jim Dickson (Barracudas, New Christs) The Donovan's Brain expanded universe includes a star cluster of talent. Matt Piucci (Rain Parade), Peter Holsapple (dBs) and Deniz Tek (Radio Birman). Over the past 35 years, Donovan's Brain has been joined in the studio and on stage by many of our friends: Jason Lytle, The Young Fresh Fellows, and members of The Posies, Help Yourself, Man, The Idle Race, Plummet Airlines, and the Nomads. Donovan's Brain also serve as the Career Records house band, having recorded with Deniz Tek, Angie Pepper, Roy Loney, The Plaintiffs, Penny Ikinger and Richard Booth.
This Montana based recording workshop was formed as a reply to the "anyone can start a band" philosophy found in the mid 80's local Bozeman music scene. Donovan's Brain first entered your consciousness in 1994 when they appeared on the premier edition of the Hit The Hay compilations. The path the band has followed over the next three decades has been as complex and unexpected, much like the modern psychedelic sounds they create. Two new Donovan's Brain albums will be released summer 2021. A trip around this site will reveal some of the answers you might be looking for about Donovan's Brain. You can purchase Donovan's Brain music at the
Career Shop
, or go directly to the
Career Records Shop at Discogs
. There is also now a Donovan's Brain shop on
Bandcamp
, where you can purchase digital downloads as well as vinyl and CDS. The
Career Records
site and the
Donovan's Brain Face Book
page are updated regularly.
---
8, June, 2023
The first video from Faith In Failure. Disappearing Firelight is a Sanchez-Sutliff collaboration
---
25, May, 2023
Faith In Failure is now available at the
Donovan's Brain Band Camp Shop
and the
Career Records Discogs Store
. It will be appearing on all streaming platforms shortly.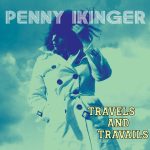 Donovan's Brain are also heard on Penny Ikinger's new album Travels And Travails, a collection of collaborations with various artists. The two Brain tracks were recorded at the rehearsals for the 2004 Career Records North West Tour. This is available directly from Penny's Band Camp shop. Career Records should have copies soon.
Bobby Sutliff's final solo album is about to go to press. A vinyl release is scheduled for 2024. Ric Parnell and Tom Stevens perform on two tracks which were originally intended for Donovan's Brain. A CD release is expected in August 2023
---
21, February, 2023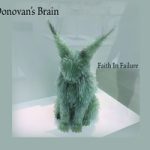 The new Donovan's Brain album, Faith In Failure is due to ship in March. Then new songs continue in the of the last four releases: Tight songs, lush dream scapes and instrumental explorations. The title track is one of two Bobby Sutliff contributions, his last two compositions. Ron Sanchez, Scott Sutherland and Kris Hughes also wrote for the album.
Donovan's Brain will continue with the three surviving core members and the floating group of heavy friends. Material for the next album is currently being reviewed and new songs are being written.
Two more Brain related releases are currently be prepared. More details soon.
---
27 December, 2022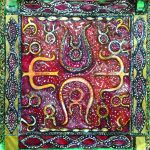 The second Donovan's Brain digital archive release is now out and available from the
Band Camp shop.
This Maxi Single features Richard Treece. The two songs are radically different versions of previously released tracks.
The Overture is the 2004 version of the song later released as After The Main Sequence. This earlier recording has Seth Lyon on drums. Richard added guitar while doing overdubs for A Defeat Of Echoes. The multitrack files for this were believed to have been lost. This is a fresh, extended mix using the two takes Richard performed.
Bok, The Lager Troll is the 1999 rough mix of Bok, The Beer Elf. This incendiary mix has never been heard. Bok was given it's first proper mix for the Convolutions box set.
The new Brain album Faith In Failure is nearing completion and expected early in 2023.
---
31 August, 2022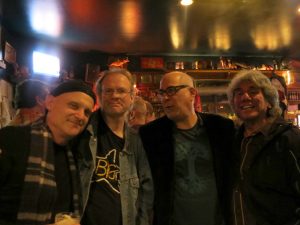 Bobby Sutliff passed away Monday evening August 29th.
Donovan's Brain joins his family and friends mourning this unexpected loss.
Bobby Sutliff began working with Donovan's Brain in December 2004. I'd asked him if he could do a solo on a track for A Defeat Of Echoes. He was happy to as long as he could sing a line too. He also got a call to help out on the Roy Loney album I was producing. His guitar contribution saved a track from being abandoned. He told me playing with Roy was a highlight of his career. When it was time to return to the next Brain album, Bobby asked if he could join the band as a full member. By the time Fires Which Burnt Brightly was completed, Donovan's Brain was just Bob and myself. We assembled a new band in 2010 and have worked non-stop since. Bobby contributed guitar to the most recent Brain album Chiêm Bao Thấy Bậu and two songs to the follow up.
Bobby has been working on a solo album over the last few years. Two tracks which began as Brain songs were returned to him to use. The fate of this album is uncertain at this point.
Bobby's presence as a band mate and good friend will be missed by us all.
A Go Fund Me page has been set up to assist Bob's wife Wendy. Please Lend A Hand Here
---
---
---
---
---
---
---
---
---
---
---
---
---
---
---
---
---
---
---
---
---
---
---
---
---
---
---
---
---
---
---
---