Heirloom Varieties Seed Bank 2013 – 2015
4. A Full Schedule
---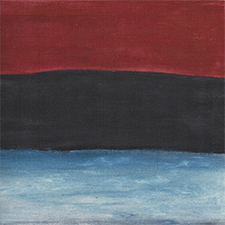 1. Brighten Up Shop (Sanchez – Sutherland)
2. Houseboy (Sutliff)
3. May 2012 (Sutliff)
4. Up To You Down To Me (Sutherland)
5. It Wasn't My Idea (Sutliff)
6. Great Divide (Sutliff)
7. Scant Informationy (Sanchez)

8. Wedding Bell Ring (Sutliff)
9. Selfish Modern (Sanchez)
10. Long Time Ago (Sutliff)
11. Let If Go (Sutliff)
12. Lightning Life (Sanchez)
13. Light In Your Window (Sutherland)
14. Sailing To The Edge (Parnell – Sanchez – Stevens)
A New Season
February 2015
Work on the new album resumed in January. It's not as if nothing has happened in the last few months. Other necessary admistrative work has dominated the Career/Brain schedule at the expense of the music. In January a revised track list was created. There was some thought that his might be a double album, seventeen songs. The endless mixing sessions for the Shambaholic reissue was not something I wanted to repeat. Fourteen songs will be more than enough work. This meant some hard choices had to be made. The final decision came down to which songs were most likely to be completed in the shortest amount of time, and to offer a good selection from everyone's stack of songs.
Two of Scott's, at least four of mine and one of Bob's were consigned to the future use file. This is common practice around here. Some if not all of these songs will resurface in the future.
7 March 2015
While assembling an album mock-up and preparing notes for the band, I discovered one of Bobby's songs didn't have vocals yet. I had made an attempt, but abandoned it quickly. I asked Bob if he had anything for this but he said no, and said one of the other band mates should have a go at it. I got the idea that we should treat it as an instrumental. I redid the bass to better suit my idea. I chose to solo over the verses. I had an idea for the middle section, and let the long end verses for Bob to solo over. He was very happy with my approach and added his parts straight away. Bob did later find his original demo with lyrics and melody. We discussed this discovery and it was decided to continue with the instrumental approach. The song may appear on a future solo album. Scott added another guitar riff that helped glue everything together. Tom has now updated his bass part. The first mix of Let It Go should be ready to show in the next 24 hours.
8 May 2015
The last two months has seen a push to complete the new album. Before starting the mix, I've reviewed the songs to determine what additional work might need to be done. We left a lot of loose ends when the album was put on the back burner. The Shambaholic and No Cops projects were meant to clear my head before we began the finish process. As of today, 10 songs are mixed or in the process. We have been waiting on Matt Piucci to add guitar two a pair of songs, which he finished yesterday. Three of the four songs remaining to be mixed are Bobby's. I will have to wait until he returns from New Zealand to start on those.
Donovan's Brain has always maintained a continuous recording schedule.The long gap between Defeat Of Echoes and Fires Which Burnt Brightly was mostly due to work on a film sound track and producing the Roy Loney album. We began work on Fires in 2008 and have worked non-stop since then. The pace at which we write and record usually means there are songs set aside for future use. We started work on this album in 2013 with a healthy cache of songs. We now had Scott Sutherland contributing as well. After a year of work, I assembled a 17 song album for consideration. This seemed reasonable at the time.
It was clear that the album wouldn't be finished for release in 2014, so I decided the split EP with the Nomads might be a good way to keep up the momentum. I also decided this would be the time to complete the restoration of Shambaholic and release it at the same time as the singles. In the end mixing that many songs proved to be a much bigger chore than I had anticipated. When we returned to work on the new album, the double album concept was scrapped. As a result we would once again have a few songs left in the can.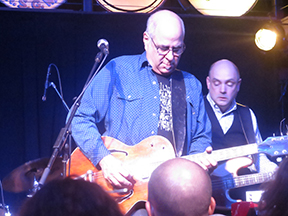 Mixing 14 songs was going to be more than enough work. To lighten the work load, two of the songs have been handed over to Tom to mix. A fresh set of ears has been a great help moving the process along. After two months there are ten songs in the completed column. Additional guitars and some vocal work has also taken place over this period. Ric was invited to the studio for a day of percussion over dubs. He came up with some very good ideas which were applied to 10 songs. Looking toward the future, we worked on one track not on the new album. There was also the matter of the Matt Piucci guitar contributions. Two years ago Matt asked if we were going to have anything for him on the follow up to Turned Up Later. I assured him we were counting on it. I've had a good idea what two songs we would give him. A month ago Matt wrote to say he had booked time with Alec Palao and would need the material. A Rain Parade gig in LA pushed the recording date back a few weeks. I got word last week that they'd been able to make time and done the work on the first of the two tracks. The results were, of course, stunning.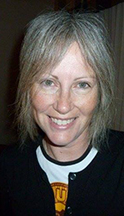 A couple of weeks ago, a friend of Bobby's asked about singing on one of his records. Kris Wilkinson Hughes had previously sung with Bob on the the Matt Piucci – Tim Lee album Gone Fishing. I sent her a note inviting her to have a try at one of my songs. The results were perfect. Bobby had asked for some harmony vocals on his song House Boy. I instructed Kris and Scott to discuss and put something together. Again the results caused a thrill in the band. I hope to engage her on one more song, another of Bob's. Kris has offered up a song for the Brain treatment. I look forward to having a closer look once this record is completed.
The mixes have revealed some very good material. Hearing these again after a year away from them has caused me to reconsider the running order. The CD will have all 14 songs while the album will need to be trimmed to 12 songs. I want to make sure removing two songs doesn't upset the flow of the album. I think I have it worked out.
Work on the album cover is now substantially complete. Megan Pickerel contributed background paintings for the front and back covers. Wendy Yee has been collecting photos from her daily nature walks for me, which grace the back cover. The artwork will now be adapted for the CD. A new design for the CD back had to be created. The graphics from the album back will appear on the CD booklet. Waiting in the wings is a redesign of this website. You won't see that change until all work on the record is completed.
8 September 2015
Heirloom Varieties is now complete. The CD release is set for 24th September. The vinyl will be released one month later.
The last four months have been dedicated to the business of getting the pressings sorted out and all that comes with releasing an album. A couple of days in July were spent reviewing the progress on Deniz Tek's new album. Keyboard overdubs were added to a pair of songs.
Despite the full schedule, there has been time to start work on a new Donovan's Brain album. Kris, Bobby and Ron have recorded demos.
It is now time to close this chapter of the recording history diary.
The Donovan's Brain website has been relaunched on a new platform. The old site was looking long in the tooth and in serious need of an update. The content will be updated over the next few months as time allows. Thanks to Dave Bucklin for the work bringing this page into the modern world.
---
---